3D Room Planners
If you're wanting to renew your rooms and are looking for a suitable three-dimensional floorplanner, then take a look around our website and choose the right planner for your needs. Our collections include both online planners that work entirely on the internet and software that can be downloaded to your own computer, and they will produce three-dimensional digital plans in just a few clicks. Also, they are all simple to operate and they produce accurate representations, as these are essential characteristics of a good 3D space planner.
Free 3D planner
Most online 3D room planners can be accessed without installation and are available to use without registering on the site in question. There are different types of 3D room planner available, for different types of room. Most living rooms, bedrooms and children's playrooms can be planned using a 'living room planner' but there are usually separate free online planners for creating kitchens and for bathrooms.
3D living room planners
Here you will find a collection of the best free 3D planners for designing the main rooms of the house - the living rooms, bedrooms and children's playrooms - to make sure your rooms are created exactly as you want them.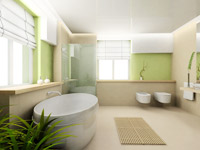 3D bathroom planners
With a free 3D bathroom planner your dream bathroom can be created very quickly and easily. Anything from an ensuite or a downstairs cloakroom to a guest wet room or a family bathroom can be designed to be exactly right for your needs.
3D kitchen planners
Design your new kitchen in three dimensions with a free 3D kitchen planner. Whether you prefer to design online or download software to work offline on your own computer, the result will be the perfect kitchen for your home.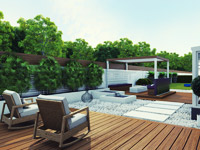 3D garden planners
If you choose the right 3D garden planner, designing your garden to be exactly as you want it becomes really easy, and our collection includes some of the best 3D garden planners to be found on the internet.
3D house planner
Here you will find the most important 3D house planners – the ones with which you can design your entire home, including all the rooms inside the house, the outside of the house, decks, conservatories, garages, gardens – everything! With these planners, designing your new home is really fun!
3D software for planning
With these planners, your designs can be made to fit the sizes and shapes of your rooms exactly without any problems, and to do this it is very important that you are able to visualise the plan in three-dimensions, as you will see it in real life. Whether you only need a simple, easy to use program to record your basic ideas or you want the best, most professional program used by discerning professionals, a 3D designer to produce a realistic representation of the planned result is indispensible.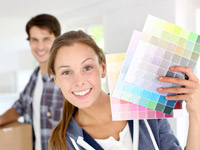 Found a new 3D planner?
Have you discovered a new free 3D planner that's not on our list, or is there one on your website you'd like to tell us about? Then send us details and a link on our contact form and we will add it to our collection.
3D Planner
based on
0
voters.