Free 2D Kitchen Planner
Planning the layout of a kitchen is challenging, many details need to be taken into consideration. To make planning your kitchen quick and easy we recommend that you try our 2D kitchen planner. The 2D online kitchenplanner will help you to plan the layout of your kitchen and provide you with a floor plan. Alternatively you can also use our free 3D kitchen planner.
Planning the layout of your kitchen
Below you will find various online kitchen planners which will offer you a 2D view and frontal view of your dream kitchen. Look at the different pages and plan your kitchen in 2D.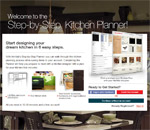 Merillat kitchen Planner
The Merillat's Step-by-Step Kitchen Planner enables you to walk through the kitchen planning process and save items to your onlineaccount. Completing the planning process online will prepare a Merillat designer specialist to assist you with all of your requirements.

2D Merillat Kitchen Planner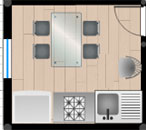 Planningwiz Kitchen Planner
The Planningwiz site offers ideas for designing your kitchen and suggests arrangements options for the layout. You can choose your own colour schemesand style of flooring to get the result you desire. The site can also be used when planning space for your appliances such as your fridge and dishwasher.

Planningwiz online Kitchen Planner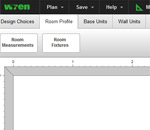 Wren Kitchens Online Kitchen Planner
Plan or design your dream kitchen online. Use Wren Kitchens easy to use room planner to try out different colour, worktops, flooring and even accessories.

Click here for Wren Kitchens planner
PickABox Kitchen Planner 2D
Design your kitchen now with the PickABox kitchen planner and quoting system. Use the Pickabox kitchen planner to receive your quotes instantly. You have to logged in to launch the online 2D kitchen planner.

Launch PickABox 2D kitchen planner
Two dimensional Kitchen Planning
Create a floor plan with a twodimensional kitchen planning tool to easily visualise your dream kitchen. Take anaerial view of your new kitchen and calculate the space needed. For 3 dimensional kitchen planning, please use the free 3D kitchen planner.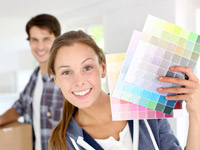 Tell us about other 2D kitchen planners
If you found a 2D kitchen planner which is not yet listed with us or you can provide online kitchen planners please let us know so we can update our website.
Kitchen planners 2D
based on
0
voters.