Electrical planners
Nowadays, life without electricity is hard to imagine! As a result the electrical supply and how it is made available throughout the building is a very important aspect of the new home design. In order to see what is possible or perhaps to check that your electrician's estimate is reasonable, you can use one of these electrical planners to make quick and easy calculations of prices and quantities and find out exactly what is needed for your new home. Nothing could be worse than to build in too few sockets and find you need more as soon as you move in! Don't forget that in the UK it is a legal requirement that a qualified electrician perform any installation of this sort and issue a certificate to say it was done properly, so do not attempt to do it yourself unless you are qualified electrician.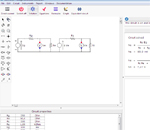 Solve Elec Electrical planner
Solve Elec allows you to analyze your electrical circuits, both direct and alternate current. You can draw your plans, experiment to get the results you want and save, edit and print reports.

Solve Elec electrical planner
Red CAD EI
This program allows the creation of professional installation plans for the electrics of any project, based on the pdf plans of the building received from the owners or architects and converted to RED CAD files. This easy to learn, intuitive program requires no training to work out how to use it.

Launch Red CAD EI planner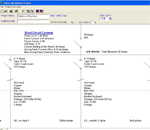 Solutions Electrical Software
This collection of electrical software is designed to give engineers a quick way to produce drawings of their electrical projects in minutes, complete with calculations and estimates ready to use, and all fully compliant with the current standards.

Solutions Electrical Software
Spatial planners
With an electrical planner, you can plan how many power outlets are needed in each room, and where will be the best positions for the electrical boxes, light fittings, wall outlets and toggle switches. That way you can automatically determine the length of electrical cable you'll need to supply them all and how many of the various accessories you'll need. You will need to be able to input the plan view of the home first with all the dimensions of the rooms, both horizontal and vertical, so that the planner has the necessary information it needs to make these calculations. However, one should not rely solely on this sort of software in making these designs – the advice of a specialist should be sought, and don't forget the law says the work must be carried out by a qualified electrician. Some home planners offer a simple electrical planner as part of the overall package.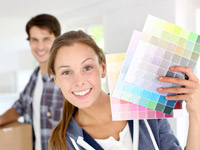 Found an online electrical planner?
Have you found an electrical planner that is not yet in our collection? Then please contact us with details and a link so that we can make it available to others who are also needing help with the complex subject of electrical planning.
Electrical planners
based on
0
voters.