Furniture planning overview
"What a wonderful home!" Is that a phrase that people say to you often, when visiting your house or apartment? If not then perhaps you need the help of one of the many furniture planners available online in creating a new design for your home! With their help you can make your home into the oasis of peace and comfort that you've always wanted. We are happy to provide you with an overview of our large collection of planners from which you can choose shelves, tables, beds and all the many other furnishings needed to make your house into a comfortable home.
Design custom furniture for your home
Custom furniture planners help you to choose tailor-made combinations of everything from chairs and cupboards to shelves and wardrobe fittings, and custom designs make your home stand out from the crowd. Find the particular table to fit that specific niche or have shelving racks designed to fit to your exact room measurements – you'd be surprised how much easier it becomes with a software furniture planner! Your design can be worked around a specific budget or you can simply choose what you want, with the sky being the limit on prices.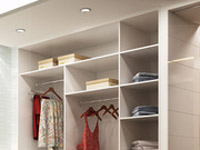 Shelf planners
Shelf planners gives you a catalogue of the pieces available in their fitted shelving ranges and enables you to design all your wardrobe fittings, decorative cubes, room dividers, office filing or fitted bookshelves throughout your house. Once designed, you can order the parts you need online and have them delivered to your home, ready to be put together.
Working, eating, sleeping or just sitting ...
No matter what activities you plan for each room - from lazing in the lounge and working in the office, to cooking in the kitchen and weeding in the garden - you'll find a furniture planner here to match each one. Just choose the room or area and set your imagination free to create the perfect design. Furniture planning can be fun.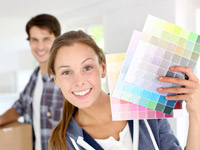 Looking for new 3D online furniture planners
It's entirely possible that not every online free furniture planner is included in our list at the moment, so if you find one (or produce one!), do send us a link to it so we can add it to our list. We would love to make it so that everyone can benefit from every available furniture planner.
Furniture planner
based on
0
voters.