Design your alarm system online
In this modern age of technology and security awareness, more and more alarm systems are being installed - and not just in offices and warehouses but in private homes as well. Not surprisingly, people feel safer when there is an alarm system in place and are happier about leaving their possessions and home when they know they are properly protected. On top of this, insurance companies like arranging policies for people whose homes and person are protected by an alarm system and will often give a discount on premiums in return!
Overview of alarm system planners
If you're interested in getting an alarm system installed, these days you can find out about the various types and methods available by using an alarm system designer. Most of these designers let you recreate your home or other property virtually as it would be with an alarm system installed, and also give you an indication of how much it will cost, in some detail.
Telenot alarm planning guide
With the help of the Telenot guide you can quickly and easily plan your new alarm system. Based on a floor plan you provide, the Telenot guide has a number of options for you to choose from and is very simple to use – it even gives explanations for the various individual components to make things easier!

Telenot alarm planning guide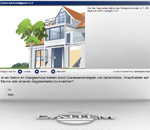 Daitem alarm designer
Daitem's alarm designer is specifically designed to help you calculate the price you will pay for your ideal alarm system. It has simple step by step instructions to enable you to build your system by describing individual points of the building to be protected.

Daitem alarm systems designer
Get proper protection for your house or apartment
Once you have used one of the above designers to create your alarm system, make sure you get a qualified expert in all areas of the job to do the installation. In the UK, this means someone who is a member of [ ]. This expert should listen to your requirements and make sure they know exactly what you want before they start – but before you think about the physical installation you can use our collection of alarm system designers to get your initial ideas set up and see how they should work in your home.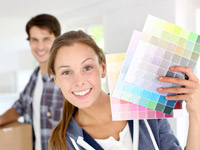 Found a new free alarm system designer?
We always want to know about new alarm system design and planning software, so if you produce a new one that is available online, or just find one that we haven't got listed yet, please do send us a link so we can add it to our overview of alarm system designers.
Alarm System Designers
based on
0
voters.