Free 3D kitchen planner
On this page we have compiled a selection of 3D kitchen planners, of which some are used exclusively online and some are downloaded and installed on your own computer. Whichever way you want to plan your new dream kitchen, you will find the right software planner to do it here! However, if you want to get professional level resolutions and the full possible selection of objects to place in your plan, we recommend that you use a specialist 3D kitchen planner.
3D online kitchen planners
Create and organise your new dream kitchen design quickly and easily with these online 3D kitchen planners. Many of them do not even require registration before use.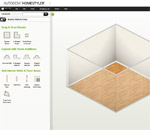 Homestyler kitchenplanner
Use the Homestyler kitchen planner to create and furnish your kitchen floor plan online with their free floor plan software. You can then share home redesign plans and high-resolution images online with the Autodesk Homestyler.

Homestyler kitchenplanner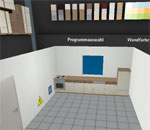 3D Optifit kitchen planning
Optifit requires Adobe Shockwave Player to be installed to enable you to plan your kitchen online. It is well worth installing the player as the planning will be in 3D and the results speak for themselves. The planning can be saved online.

3D Optifit kitchen planner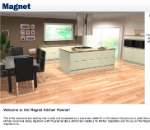 Magnet 3D online Kitchen Planning
This site provides an interactive and exciting way to design and accessorise your space. You can create 2D or 3D designs that will give you a real feel for how your kitchen could look. If you register online (using the link below) the Magnet kitchen planner also automatically creates a My Kitchen Inspiration area for you on the Magnet website.

Magnet 3D online kitchen planner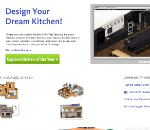 Design Your Dream Kitchen
Create your own custom Kitchen of the Year featuring the same fabulous products that Tyler Florence used. Choose from hundreds of paint colours, cabinetry, countertops, appliances, and accessories. Just drag-and-drop to build your virtual 3D design.

Design Your Dream Kitchen Tool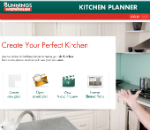 Bunnings 3D Kitchen Planner
You can experience how your kitchen will look and feel with the Bunnings 3D Kitchen Planner. This site enables you to compare different layouts, styles and designs to get a look that compliments your budget. You can use this planner to select cabinet positions and even apply the style of finishes you are looking for.

Bunnings online kitchen planner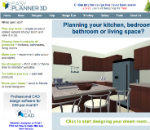 Free Kitchen Design CAD Easyplanner 3D
This tool is free and easy to use. The free kitchen design software easyplanner3d helps you to design your kitchen and produce 3D Colour walk-throughs of your layout. Fantastic design tool that allows you to create your dream kitchen from scratch, the site is easy to use and well presented.

Easyplanner 3d kitchen planning tool
Mitre 10 Kitchen Planner
This easy to use online 3D kitchen design tool can show you what your new kitchen will look like. The site also has a built in quotation tool and enables you to take a completed order form to bring into your nearest Mitre 10 store.

Mitre 3D Kitchen Planner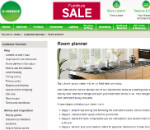 Homebase Kitchen Planning Tool
The Homebase Kitchen Planning Tool provides template ideas for you to use for inspiration. It is easy to use and creates great online designs.

Homebase Kitchen Planning Tool 3D
3D downloadable freeware kitchen planners
With a 3D downloadable freeware kitchen planner you are not dependent on a connection to the internet and will not usually need to make one, so you can do your kitchen planning on the comfort of your home computer.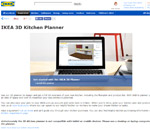 IKEA 3D Kitchen Planner
IKEA's 3D kitchen planner lets you visualise your dream kitchen design as it will look when it is finished while working out how much it is likely to cost at the same time. It gives you a full overview of the whole room along with a floorplan and an order list ready for you to place your order.

IKEA 3D Kitchen Planner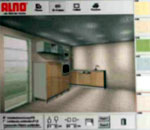 Free Alno Kitchen Planner
Using the free Alno Kitchen Planner you can furnish your kitchen individually and put your fridge, freezer etc. in the desired place. Plan your dream kitchen in 3D.

Download Alno Kitchen Planner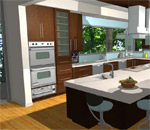 Easycab Pro Kitchen 3D
Easycab's Pro Kitchen gives you the ability to create and organise your dream kitchen exaclty how you want it to be. You can see exactly how everything will fit into the room(s) – or not! - before you buy the products, and it lets you change the sizes of the models to fit your design perfectly.

Free Easycab Pro Kitchen 3D
Smartdraw's Easy Kitchen Planning Software
This flexible and versatile software kitchen planner helps you to quickly and easily create anything from your personal new kitchen to a commercial restaurant layout, and comes supplied with a number of templates for you to customise, speeding up the startup of your design considerably.

Smartdraw's Easy Kitchen Planning Software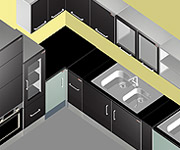 php Kitchen Planner Demo
Start Your Own Web-Based 3D Interior Design Software with php Kitchen Planner. Virtual Online 3D Space Planning for Modular Home & Office Cabinet Retailers, Furniture Manufacturers and Professional Designers for Affordable 3D Presentations.

php Kitchen Planner Demo
Kitchen design in 3D
Anyone planning in 3D can visualise the design much easier than on a 2D or 'flat' plan and easily make any changes in a timely fashion. That way, any errors can be corrected much more easily and the ideal design compiled ready to be built in real life, whether the design is carried out online or on the home computer.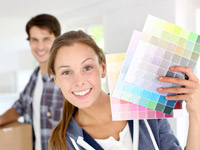 Let us know about a new 3D kitchen planner
We are always interested to hear about any new 3D online kitchen planners that people find, as we want our collection to be the most comprehensive available! It doesn't matter if it's an online planner or a downloadable software program, send us details and a link on our contact form so we can add it to our collection.
all Kitchen Planner 3D
based on
1
voters.