Free garden planners to download
With these free downloadable garden planning software programs, you can work offline on your own computer and quickly and easily design your dream garden. Although it's not easy to find free garden planner downloads – there are some full versions offered free, but most are offered only as trial versions, usually for a set period of time – we have managed to find some for you. In order to be certain your plan is as good as it can be, it is recommended that after you create your basic design with these software garden planners, you take your design to a designer, whether an individual or a company, and use their professional garden planner programs that include the full range of furniture, planting and buildings to produce the final plan.
Virtual-Garden garden planner
This garden designer program includes interactive articles that help with instructions in design principles as you work out how your own garden should look. It can produce a specific style for you, eg a traditional cottage garden, or let you work with a blank canvas from scatch, whilst helping you achieve specific design elements such as mystery and surprise with your design.

Download Virtual-Garden garden planner
Google SketchUp garden planner
You can produce 3D models of your garden designs with ease with the Google SketchUp Garden Designer – or even produce them for a client. Any size of plan can be created, from a simple deck to a multi-area acreage, and the program is very simple to use.

Launch Google SketchUp garden planner
Downloadable freeware for garden planning
The free downloadable software garden planners listed above are always available for you to work on your designs, even when there is no internet connection. If you prefer to work online, you can check out our collections of 2D garden planners and 3D versions.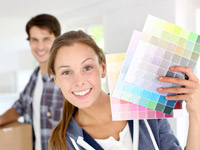 Wanted – downloadable software online garden planner
Are you aware of other downloadable free software programs for garden planning that are not mentioned here? If so, please send us details and a link on our contact form so that we can add them to our list.
Gardenplanner Downloads
based on
1
voters.