Free 3D home planners
Do you want to design the layout for the whole of your home with a free 3D home planner? Then you should check out our collection of programs for doing just that. Here you can change everything from the doors and windows to the roofs and walls, and when you have the design as you want it you can view the whole thing in a realistic three-dimensional view. If you want to get really high levels of detail and accuracy, however, we recommend you use a professional specialist 3D home planner.
Free online 3D home planners
All of the 3D home designers in this selection of programs can be run, saved and viewed in 3D in your web browser online, without having to save anything to your computer unless you want to do so.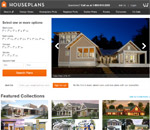 Houseplans
Houseplans has many plans available, including some that have been contributed by top designers, for you to search through as you look for the right one – and with tens of thousands of designs in this site's collection, the right one is bound to be there somewhere! Houseplans enables you to choose or create your design in a simple and affordable manner and guides you through every step of the way.

Visit Houseplans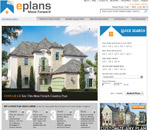 Eplans Home Planner
Eplans House Designer provides a number of existing plans that you can search through to find the design that suits you, either using customisable options to pinpoint the right one or by just browsing through their collection. All searches and plans can be saved so that you can share them with other people such as family and friends or just find them again easily next time you return to the site to continue your search for the ideal design.

Eplans House Designer
3D downloadable freeware home planners
If you prefer to work offline, choose one of these downloadable freeware software programs and design your perfect home in stunning 3D detail on your own computer, without needing an internet connection at all. These programs are mostly freeware but some are only available free as demos.
Google Sketchup 3D Planner
Use Google SketchUp to create complex 3D models and plan your whole house, from the basement, through the whole interior design, and right up to the roof structure, using supplied models or developing your own plans to create your perfect dream home - and have fun doing it.

Download Google Sketchup House Designer
Pcon Planer 6
The Pcon Planner 6 is a program with which you can create anything from a simple piece of furniture to complex designs for entire buildings. It will allow you to design your dream home complete with floor plans, walls and roofs and then show the finished design to you in a realistic three-dimensional representation so you can see how it will look.

Download Pcon 3D Home Planner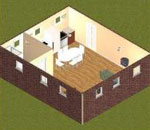 Envisioneer Hausplaner
Envisioneer Express is an easy-to-use design tool with which you can create, furnish and decorate a floor plan of any house, from a single room to an entire apartment. With it you can easily design your future home to be exactly how you want it, and produce three-dimensional representations of the completed designs so you can picture it for yourself.

Visit Envisioneer Express Home Planner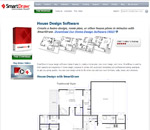 SmartDraw house design
Whether you are a first-timer or a past master at designing homes, you can create plans for everything from a single room to an entire house using the quick start templates and detailed examples in this software. Once you add in your own choices in furniture, fixtures and fittings, however, that's when the whole design comes to life before your eyes.

SmartDraw house design download
Myhouse Designer
This computer-aided design software program makes quick work of planning a home renovation or designing a brand new home, and allows you the option of choosing existing components from a large range with which to populate your designed building - or creating your own custom ones instead. It also provides many structural variations such as pillars, walls, windows, etc.

Visit Myhouse Designer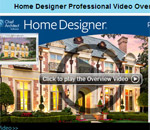 Home Designer Pro
Creating the plans for your housing project is fun and easy with Home Designer Pro, whether it's for a whole house or just for the interior design. It provides a range of automated building tools and lets you produce a 3D model to visualise how it will all look, including the various materials, textures and colours involved.

Download Home Designer Pro Trial
Do your own house planning
When you first start looking at a complete redesign of your home a 3D home planner is a great help in getting all the basic details right from the word go. You can add new ideas, remove things that don't work as well as you hoped and change the furniture and decor around, getting that initial 3D plan organised with a minimum of fuss, then display it in a realistic 3D view so you can see exactly what it should look like when finished.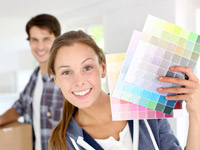 Looking for 3D home planners
If you find a 3D home planner that's not on our list, or you have made one available yourself, tell us about it with a link via our contact form and we'll add it to the collection.
all Home Planners 3D
based on
0
voters.