Free downloadable house planner software
Plan your house with one of our collection of free downloadable software programs for home design. There are not many choices available but those we have are here for you to use – some are actual freeware, others are demo versions which will only be available for a short time. However, if you want to create a really detailed and accurate design then we recommend you use a professional specialist program instead.
Pcon Planer 6
The Pcon Planner 6 is a program with which you can create anything from a simple piece of furniture to complex designs for entire buildings. It will allow you to design your dream home complete with floor plans, walls and roofs and then show the finished design to you in a realistic three-dimensional representation so you can see how it will look.

Download Pcon 3D House Planner
Google Sketchup 3D Planner
Use Google SketchUp to create complex 3D models and plan your whole house, from the basement, through the whole interior design, and right up to the roof structure, using supplied models or developing your own plans to create your perfect dream home - and have fun doing it.

Download Google Sketchup House Designer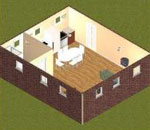 Envisioneer Hausplaner
Envisioneer Express is an easy-to-use design tool with which you can create, furnish and decorate a floor plan of any house, from a single room to an entire apartment. With it you can easily design your future house to be exactly how you want it, and produce three-dimensional representations of the completed designs so you can picture it for yourself.

Visit Envisioneer Express Home Planner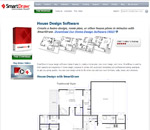 SmartDraw house design
Whether you are a first-timer or a past master at designing homes, you can create plans for everything from a single room to an entire house using the quick start templates and detailed examples in this software. Once you add in your own choices in furniture, fixtures and fittings, however, that's when the whole design comes to life before your eyes.

SmartDraw house design download
Myhouse Designer
This computer-aided design software program makes quick work of planning a house renovation or designing a brand new home, and allows you the option of choosing existing components from a large range with which to populate your designed building - or creating your own custom ones instead. It also provides many structural variations such as pillars, walls, windows, etc.

Visit Myhouse Designer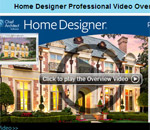 Home Designer Pro
Creating the plans for your housing project is fun and easy with Home Designer Pro, whether it's for a whole house or just for the interior design. It provides a range of automated building tools and lets you produce a 3D model to visualise how it will all look, including the various materials, textures and colours involved.

Download Home Designer Pro Trial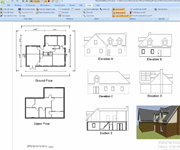 Visual Building Home Design Software
Visual Building Home Design Software Demo in 2D and 3D for builders, architects and interior designers. To download the free evaluation programs, example projects, you simply need you to register to gain access to the forum. Although you can read the forum contents without registering, you will not be able to download. All trial versions contain all features enabled. The Planners can be used unlicensed for 5 days.

Download Home Design Free Trial
Home planners as freeware or demo versions
Some of these house designers can be used permanently for free, others are demonstration versions that will only remain usable for a few weeks for free, after whch you will need to either pay for them or stop using them. However, that time should be sufficient for you to try out the various functions and tools and decide whether you want to pay for one of those that requires it, or just use one that doesn't require payment at all.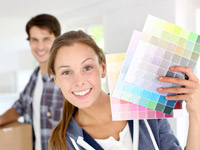 Wanted – home planner freeware!
We very much want to know about any other house planner freeware/demos that may be out there, so if you discover one please do use our contact form to let us know and send us a link!
House Planner Downloads
based on
0
voters.