Planning the fine details for your rooms
Are you looking for specific planners in order to organise particular details in your design? If you are, you've come to the right place, because here we have assembled for you a selection of special planners, arranged in clear categories. From simple wall and floor planners to complex electrical planners, you will find the right scheduler for each aspect of your perfect design. Planners can be used online or if you prefer, downloaded for free to your own computer.
Free special planners
These planners are a great help to anyone planning the layout of a new home or making a currently useless space into a useful new living area. They help with organising the shopping list of materials so that you don't buy too much or too little of anything, assist in the planning of layouts of parquet or tiles and enable you to see exactly how the colour effects you're planning work (or don't!) before you put them up in your home. Many manufacturers and suppliers of building materials make these online planners available so that you can make sure you have enough of everything to finish the job, since in many cases ordering more later doesn't work because the later orders will be from different manufacturing batches and the colours, patterns etc often cannot be matched perfectly.
Tile planners
Planning the perfect layout of tiles for your floors and walls with proper transitions between the rooms is not as easy as it seems, and using a tile planner not only helps to prevent silly mistakes in real life, it gives you numbers and amounts of products needed to do the job.
Floor planners
Plan the positioning of all your furniture with the correct flooring to take the weight where necessary and to look as good as possible at the same time.
Color planners
Unless you are an expert in interior design or a professional painter you won't be able to be certain that the colours you are planning to use will definitely work together until you actually see them as you plan to use them, and that's where these colour planners come into their own.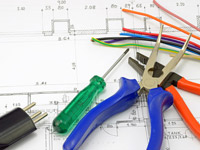 Electrical planners
It's not easy to estimate how much electrical wiring is needed or to be sure where is the best place to put the electrical points and lighting, so make sure you have access to a specialist electrical planner that can give you all the answers.
Design your alarm system
Here you will find an overview of different planners for alarm systems. Many security vendors offer a configurator for alarm systems that can be planned for the protection of your own home or business premises online.
Online terrace planning
Here you will find a selection of terrace planners from different vendors. Design your oasis for the summer quickly and easily. From cheap wooden floor to exclusive outdoor furniture design are almost no limits .
Making the details correct
What looks good at first glance doesn't necessarily work quite as well when you start to examine it in detail. To ensure that this doesn't happen to your design, use the special planners above to check every details has been planned accurately - the colours work together, the electrics are all correct and the right quantities of tiles have been ordered. There are some occasions when surprises are not necessarily a good thing ...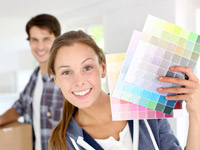 Have you found another detail planner?
Do you know of a special detail planner that isn't in our collection? If so please use the 'contact us' form to send us a link and we will test the planner and add it to our collections if it is suitable.
Detailplanner
based on
2
voters.