Online shelf and shelving planners
Do you need a new shelf? Or do you want to plan a whole roomful of shelving racks? In our overview you can find shelf and shelving planners that allow you to plan your tailor-made shelves online. That way you can plan anything from filling a single niche to covering an entire wall with the right type of shelving, along with the right colours and materials so that they will fit in with your rooms. Have fun planning your shelves!
Shelf planning made easy
Shelf planners are usually easy to use and let you produce your designs with very little effort, giving great results even if you have little or even no previous knowledge of using them. You can choose the type of wood or other materials you want to use and the colours to match your home – and then you can choose whether to view the plan in 2D or 3D. Usually the planner will give easy access to a 2D view while you're working on the plan, and then at the end, when you've completed the design, you can convert it to a 3D representation.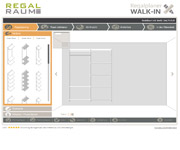 Regal 3D Room Shelving Planner
The Regal planners of shelving space allow you to realise your dreams of perfectly organised storage space. Whether you want to organise the contents of your bedroom wardrobes, put up decorative cubes or room dividers in the lounge, design efficient filing storage for the study or just fill your walls with fitted bookshelves, you just pick the type of shelving you want and start designing your shelves. When you have finished, you can store the design on your own computer and change or re-use it as you wish.
Individuality is the Key
With an individual designed shelving rack, especially designed by you for your home, you not only get shelves that make the very best use of your available space, you get eye-catching and good looking shelves that fit into your decorative scheme perfectly. Like everything else, prices for individually designed shelves vary greatly, so these shelf planners can include everything from the inexpensive, basic shelves to the top quality ones that cost the earth!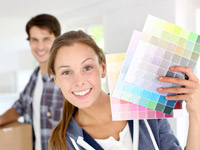 Have you found a new 3D online shelf and shelving planner?
Have you come across an online shelving planner that produces designs in 3D, or perhaps you've created one yourself? If so, do send us the link to this planner and we will evaluate it for inclusion on our comprehensive list of shelf and shelving planners.
Shelf planners
based on
0
voters.