Online floor planning
Anyone who is not certain how their choices of colours and materials for floorings will work when they're all put together in the new room should definitely take advantage of a flooring planner in order to find out exactly how it will look before the expensive purchases are made! Mistakes in layout of the parquet and tiles or colour choice of carpet are much easier to fix at the design level than in the actual house! Other things such as underfloor heating and height differences between rooms also need to be taken into account and the calculations adjusted, all of which is easily done in a floor planner. Even if the result is perfect first time and all you have to do is admire it on the screen, then it was worth it to *know* it's right before you start buying materials!
Which flooring planner should you choose
Usually, the main question when it comes to which flooring planner to use is, which manufacturer's products do you want to have on your floors? However, to get an idea of what you want, it is often sufficient to see the different examples. That way, wrong choices of patterns and/or colours can be spotted before they are bought and corrections made to the purchases. You can test the various flooring planners available and decide for yourself which one to use.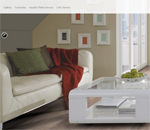 KronoOriginal flooring planner
Krono, suppliers of laminate flooring for offices, have made this sample picture available against which the various flooring options they supply can be seen in situ so that decisions can be made for your own plans. Click on the icon to bring up the gallery of options and try each type of flooring out to see which you prefer.

Krono Original flooring planner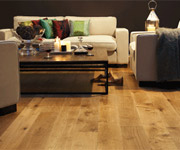 Timberwise parquet planner
Use the 3D demo rooms to decide which of their couple of dozen types of wood/finish will look best in which room, then their floor calculator will tell you how many packs of parquet you will require to complete your floor. If you want to use this company's flooring, their parquet planner will help you with the decision as to which one of their floors is for you.

Timberwise parquet planner
Bauwerk 3D-parquet planner
Choose from more than 60 parquet samples and try them out in 11 demo rooms, looking at the result from different angles and perspectives. Use configuration options to change the wall colours as well as the parquet floor colours and get a great idea of how your preferred design will look.

3D parquet planner Bauwerk
Autodesk Homestyler
This comprehensive home planning program has an extensive section for choosing the flooring combinations you want to use in the home you're designing, with options for everything from wood and laminate to carpet and even granite or terrazza. Once created the rooms can be viewed in 2D or 3D and 'snapshots' can be taken of specific parts, as if taking photos in the real house.

Floorplanning with Homestyler
Which is the right flooring planner for me
Which is the right floor planner for you depends on what you want to achieve and how you want to use the planner to achieve it. If all you need is something to show you how the wood colour of your proposed floor will fit into your living room, you won't need much more than a colour planner for parquet or laminate. However, if your plan includes floors throughout the house in a variety of materials, styles and colours, you'll need a much more complex flooring planner in order to pull all the information together. There is a wide variety of planners available, for tile, hardwood, laminate, PVC and carpeting.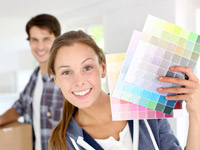 Have you found another flooring planner?
Everybody wants to have beautiful floors, and there are others like you who need a great flooring planner to help them achieve this – so if you've found a good planner that isn't listed here, why don't you send us the details and a link and we'll add it to the list so everyone else can use it as well.
Flooring planners
based on
1
voters.