Free 3D online house planner
Redesigning the interior and exterior of a whole house is an extensive and time-consuming job to take on, and to minimise the effort required to make sure the whole house is perfect you can use a software program that does a lot of the work for you. We have therefore compiled a few such 3D online home planners here, with which you can plan your whole house, and we also have some downloadable versions as well, although if you require a highly accurate and detailed plan you should consider using a professional program.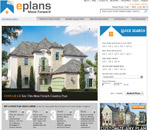 Eplans Home Planner
Eplans House Designer provides a number of existing plans that you can search through to find the design that suits you, either using customisable options to pinpoint the right one or by just browsing through their collection. All searches and plans can be saved so that you can share them with other people such as family and friends or just find them again easily next time you return to the site to continue your search for the ideal design.

Eplans House Designer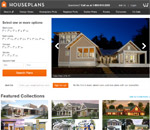 Houseplans
Houseplans has many plans available, including some that have been contributed by top designers, for you to search through as you look for the right one – and with tens of thousands of designs in this site's collection, the right one is bound to be there somewhere! Houseplans enables you to choose or create your design in a simple and affordable manner and guides you through every step of the way.

Visit Houseplans
Planning a home in three dimensions
It is now possible to create the design for your new or remodelled home virtually, online, by using one of the online 3D house planner packages available, and then view it in a realistice three-dimensional representation. If you want to work offline, without an internet connection, there are also some downloadable freeware programs available.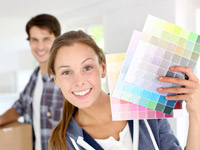 Looking for online 3D house planners
We are looking for more 3D home planners, both online and downloadable, so if you have one on your site or have found one on the internet that we don't have yet, please send us a link with some details!
House Planner 3D
based on
0
voters.